Namibia is the land of ancient landscapes and unspoiled vistas of exotic beauty from the ochre desert sands and pastel coloured savannas to rugged mountains – the kingdom of deserts where time stands still!  Come and enjoy some of the world's greatest National Parks from the wildlife rich Etosha in the north, the world heritage Namib Desert adjoining the Atlantic Ocean in the west and the Ai-Ais/Richtersveld Transfrontier Park, home to the world's second largest gorge 'Fish River Canyon' in the south.
You will be astonished by panoramas that stretch from horizon to horizon, as Namibia boasts some of the most beautiful scenery in the world, it is similarly about the scenic grandeur of immense landscapes as the wildlife.  

From your hot air balloon basket watch the sunrise over the Namib Desert, climb Big Daddy" one of the world's largest sand dunes, visit Dead Vlei, track rare desert elephants and rhinos or simply enjoy unique desert-adapted wildlife, and this is just a taste of Namibia's diversity.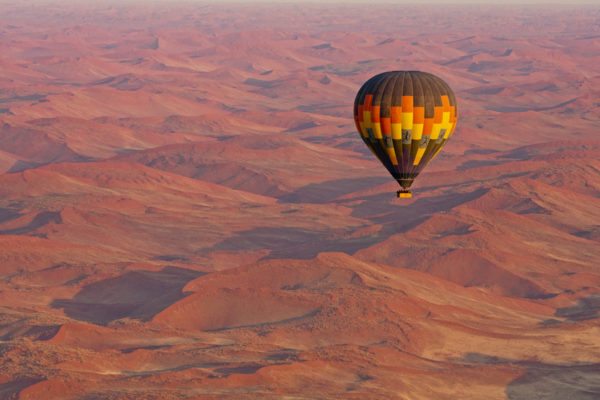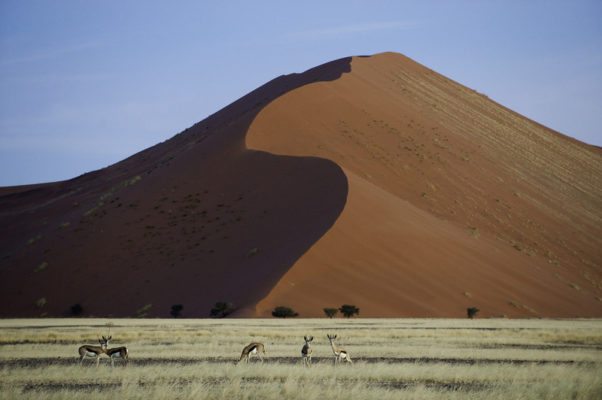 We have an extraordinary collection of luxurious to cost friendly desert retreats, lodges/camps and Self-Drive Safari options, alternatively join one of our legendary Guided Explorations, but if time is of the essence a bespoke Fly-In Safari is a fantastic option.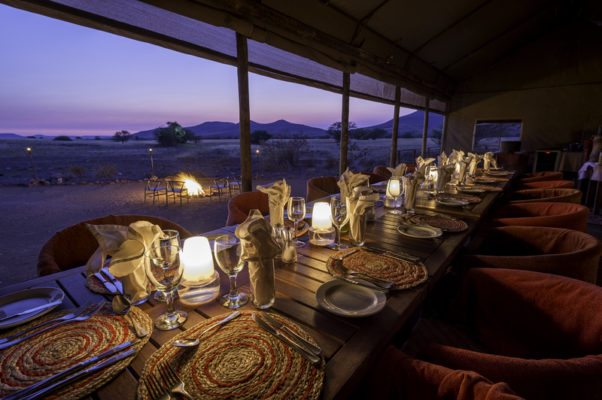 Lodges have infused local arts and crafts into their architecture and decor as a celebration of Namibian culture, creating a very authentic Af

rican feel and elegant shops, modern infrastructure and German inspired city architecture radiate European and West African influences.
It is a safe casual country with unparalleled opportunities to explore remote landscapes and local cultures independently; a Photographers Dream!  The tarred and dirt roads are very well maintained and with less than 2.3 million people you are never overwhelmed with crowds or traffic making it is an easy and pleasurable country to drive and travel.  
Namibia's unique wildlife and authentic ancient tribal cultures that miraculously flourish in this inhospitable desert environment makes it a compelling travel destination.   Namibia is the perfect destination for seasoned or first time travellers to Africa.
An Extremely Rewarding Travel Destination & One Of The Most Cost-Friendly African Safari Options On The Continent!
What are you waiting for
and start planning that once in a lifetime ADVENTURE!
Don't Just Dream It – Live It!
Follow us on Facebook, Instagram and Twitter