Namibia is a country in southern Africa whose western border is the Atlantic Ocean. It shares land borders with Zambia and Angola to the north, Botswana to the east and South Africa to the south and east.
Full name:

Republic of Namibia

Capital:

Windhoek

Population:

2.2 million (2014)

Coordinates:                   

22 00 S, 17 00 E

Area:

 

Time:

824 292 sq. km /

318 260 sq. mi

+2 hours GMT (summer);
+1 hour GMT (winter)

 

 

 

 

 
 
Namibia is the land of ancient landscapes and unspoiled vistas of exotic beauty from the ochre desert sands and pastel coloured savannas to rugged mountains.  This is the kingdom of deserts where time stands still!  Come and enjoy some of the world's greatest National Parks including the wildlife rich Etosha Salt Pans in the north, the Ai-Ais/Richtersveld Transfrontier Park, home to the world's second largest gorge 'Fish River Canyon' in the south, the world heritage Namib Desert bordering the Atlantic Ocean in the west and the legendary Kalahari in the east. Namibia is as diverse as it is beautiful, it is a country of extremes and possesses a feeling of freedom that needs to be experienced.
You will be astonished by panoramas that stretch from horizon to horizon, as Namibia boasts some of the most beautiful scenery in the world, it is similarly about the scenic grandeur of immense landscapes as the wildlife.  
From your hot air balloon basket watch the sunrise over the Namib desert, climb Big Daddy" one of the worlds largest sand dunes, visit Dead Vlei, track rare desert elephants and rhinos or simply enjoy unique desert-adapted wildlife, quad bike or horse ride over ancient lands, sail the Atlantic Coast, walk with Bushman, visit the Himba tribes – learn about ancient traditions, and this is just a taste of what Namibia has to offer.
We offer an extraordinary collection of luxurious to more budget friendly desert retreats, lodges, camps, self-catering rustic camps and self-drive safari options. Alternatively join one of our legendary guided explorations, but if time is of the essence a bespoke fly-in safari is a fantastic option..
Lodges have infused local arts and crafts into their architecture and decor as a celebration of Namibian culture creating a very authentic African feel, while elegant shops, modern infrastructure and German inspired city architecture radiate European and West African influences.
It is a safe casual country with unparalleled opportunities to explore remote landscapes and local cultures independently; a Photographers Dream!  The tarred and dirt roads are very well maintained and with less than 2.3 million people you are never overwhelmed with crowds or traffic making it is an easy and pleasurable country to drive and travel.  
Namibia's unique wildlife and authentic ancient tribal cultures that miraculously flourish in this inhospitable desert environment makes it a compelling travel destination.   Namibia is perfect for seasoned or first-time travellers to Africa.
Namibia Safaris Highlights
Ballooning over the Namib Desert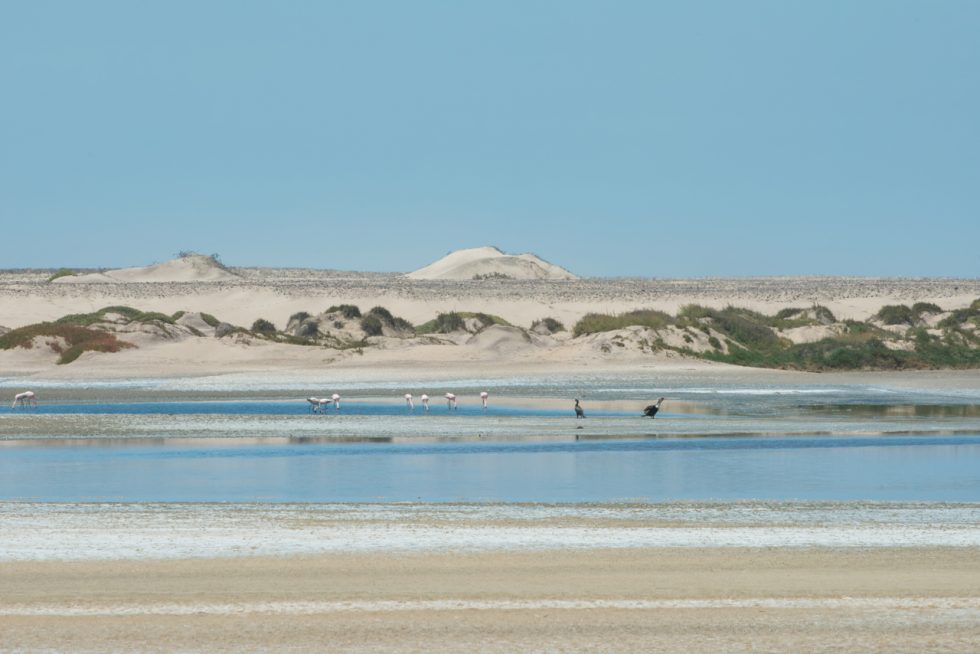 Hoanib River North West Namibia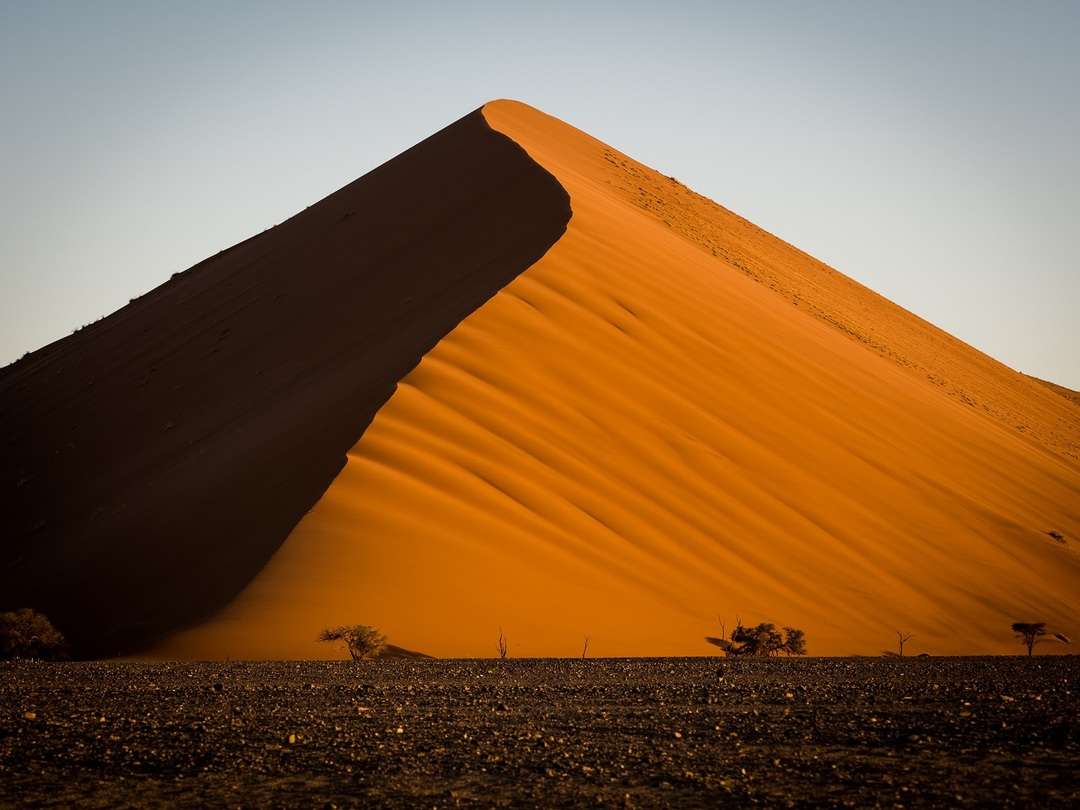 Best Time to Travel
Mid spring (April to October) is an excellent time to visit Namibia the days are generally sunny and warm and as the landscape dries wildlife gravitate to the shrinking waterholes, making wildlife viewing easier and more spectacular.  You need to be mindful that between June – September is the holiday period for Britain, Europe, North America and South Africa, therefore if you have a set itinerary it is advisable to book early to guarantee your chosen destination.
The best times to avoid travel crowds are late October to early June.
Climate and Seasonality
The climate is typically semi-desert with hot days and cool nights.  Midsummer temperatures may rise to over 40 degrees Celsius and winter days are warm although dawn temperatures may drop to freezing.  The Skeleton Coast is cooler with a mystical life sustaining mist that engulfs the seaside villages and coastal landscapes from late afternoon until mid-morning.  The rainy season extends from October to April with the rest of the year cloudless and dry, on average Namibia experiences 300 days of sunshine a year.
Currency and Foreign Exchange
Namibia banks, as well as Wilderness camps, only accept US Dollars, GBP Sterling, Euro and South African Rand in cash.  MasterCard and Visa are usually accepted throughout Namibia, but Diner's Club and American Express are not.  The currency is the Namibian Dollar (NAD), which is fixed to and therefore equivalent to the South African Rand (ZAR).  The ZAR is legal tender in Namibia although the NAD is not accepted in South Africa.
Languages in Namibia
There are numerous African languages and dialects in Namibia however; the official language is English, while Afrikaans and German are also widely spoken.
Passports and Visa
Visitors to Africa must have a passport that is valid for at least 6 months beyond your intended departure date, together with onward travel documents, proof of accommodation and sufficient funds for the duration of your stay.  Please also ensure that you have sufficient blank visa pages (not endorsement pages) in your passport, with at least 2 consecutive/side by side blank pages.  Our recommendation is 3 pages (or even 4 if you are travelling through more than one country on your journey).
Visas are the responsibility of the traveller.  Those nationalities that require visas to enter Namibia may have to apply for these in advance; however, some nationalities are able to obtain these on arrival at the port of entry.  Costs and requirements also vary depending on the nationality of your passport. 
We recommend you visit the Namibian Embassy website in your country of residence for up-to-date travel information, projectvisa.com and smartraveller.gov.au or the equivalent government travel website in the country of residence stated in your passport.  Sasiani African Safaris is not responsible for the content thereof.