Mobile

Safaris Botswana
Mobile Camping & Lodge Safaris – 

Botswana – Namibia – Zambia – Zimbabwe 
Mobile Camping Safaris Botswana
For many travellers a Mobile Camping Safari, some of which are reminiscent of the early African Exploration Camps, is the ultimate African adventure, a fusion of freedom and intimate wildlife encounters.  Our Classic Safaris are synonymous with adventure as campsites are located in diverse and unfenced pristine wilderness regions where wildlife roam freely.  
Each safari is all-inclusive, fully serviced and include a qualified professional guide, support staff, excellent service, and high-quality consumables.  Choose a camping experience or a combination of camping and lodge accommodation either way you will enjoy the earthiness of the bush and a sense of freedom.  Our itineraries have been designed to inspire both the extremely audacious as well as the less adventurous traveller. 
Scheduled Safaris
The below itineraries are only some of our many safari options – they give you an idea of what can be achieved on different budgets and must visit regions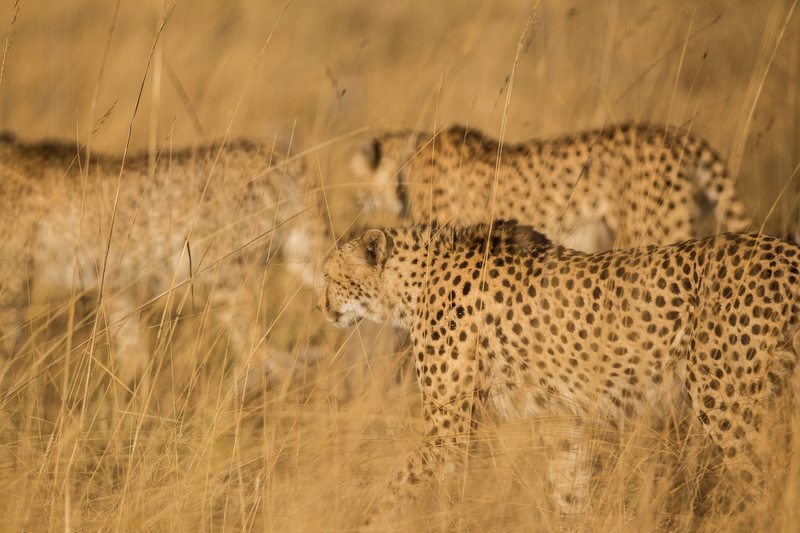 Blooming Kalahari & Okavango Delta
Mobile Camping Safari Botswana
– Perfect for Solo Travellers, Couples & Small Groups –
10 Days | 9 Nights
All-inclusive, Fully Serviced En-Suite Tented Accommodation and Luxury Mobile Camping Safari Combination
AUD $6,799
This is the Classic Quintessential African Safari – offering unique experiences found nowhere else in the world.  Where the Kalahari Desert meets the Okavango Delta – the last strong hold for many elephants, giraffe, African wild dog, lion, cheetah, sable antelope, pangolin, zebra and other iconic African species. This is a true wilderness experience.
A Combination of Leisure and Adventure!
Safari Itinerary
Northern Highlights Mobile Camping Safari Botswana
– Perfect for Solo Travellers, Couples & Small Groups –
10 Days | 9 Nights
All-Inclusive & Fully Serviced Camp
From AUD $4,970 
Many guests have been known to view African wild dogs and herds of elephants from the safety and security of their tent awning.
Activities:
Game Drives, Charter Flight, Night Drives, Guided Walks, Mokoro Excursion & Boat Cruise
The Magic is the Action Can Take Place Anywhere and at Anytime!
Safari Itinerary
Three Rivers Mobile Lodge Safari 
A Guided Multi-Country Experience – Botswana – Namibia & Zambia 
– Perfect for Solo Travellers, Couples & Small Groups –
11 Days | 10 Nights
Lodge and Tented Accommodation
AUD 7,295
Safari Highlights:
Explore the Kalahari and enjoy an evening of San Bushmen dance and culture, a boat transfer in the Okavango Delta Panhandle, the lush Caprivi Strip in Namibia, a Zambezi River Sunset Cruise, Tour of Victoria Falls, Chobe River Boat Exploration, Interactive Village Visit, Nata Bird Sanctuary and the Makgadikgadi Salt Pans.
Activities:
Game Drives, Boat Cruises, Guided Walks & Tracking, Bungee Jumping to Micro flights, River Bird Watching and Interactive Village Visit.
Safari Itinerary
Kalahari & Okavango Delta Mobile Camping & Lodge Safari – Botswana
Maun to Maun: 10 Days | 9 Nights 
All-Inclusive, Fully Serviced En-Suite Tented Accommodation and Comfort Mobile Camping Safari Combination
From AUD $9,765 pps (based on a min 4 people)
Desert & Delta Wilderness Combination
This Safari is Accessible for Travellers with a Physical Disability.
Please note the facilities are not 100% adapted for Wheelchair Users or Blind People
Safari Itinerary
Mobile Camping Safaris Botswana
Each Mobile Safari is designed with safety and comfort in mind so you can chill out in the privacy of your tent, wine and dine under the stars and enjoy the sounds of an African night around the campfire.  However, the most exciting aspect of any Mobile Camping Safari is the action can take place anywhere as guests have been known to see monkeys, view herds of elephants and see African wild dogs from the safety of their tent awning.
Our safaris are operated by premium mobile safari operators and multi-award-winning safari companies.  They accommodate anyone, including the elderly and children 12 years and over, seeking an intimate wilderness experience, with some of our journeys catering for adventurers with physical disabilities.
for more information contact sasiani reservations
A typical Camping Safari Scene: It is just nature and our collection of scattered tents amongst the 

Acacias, Mopane and Fever Berry trees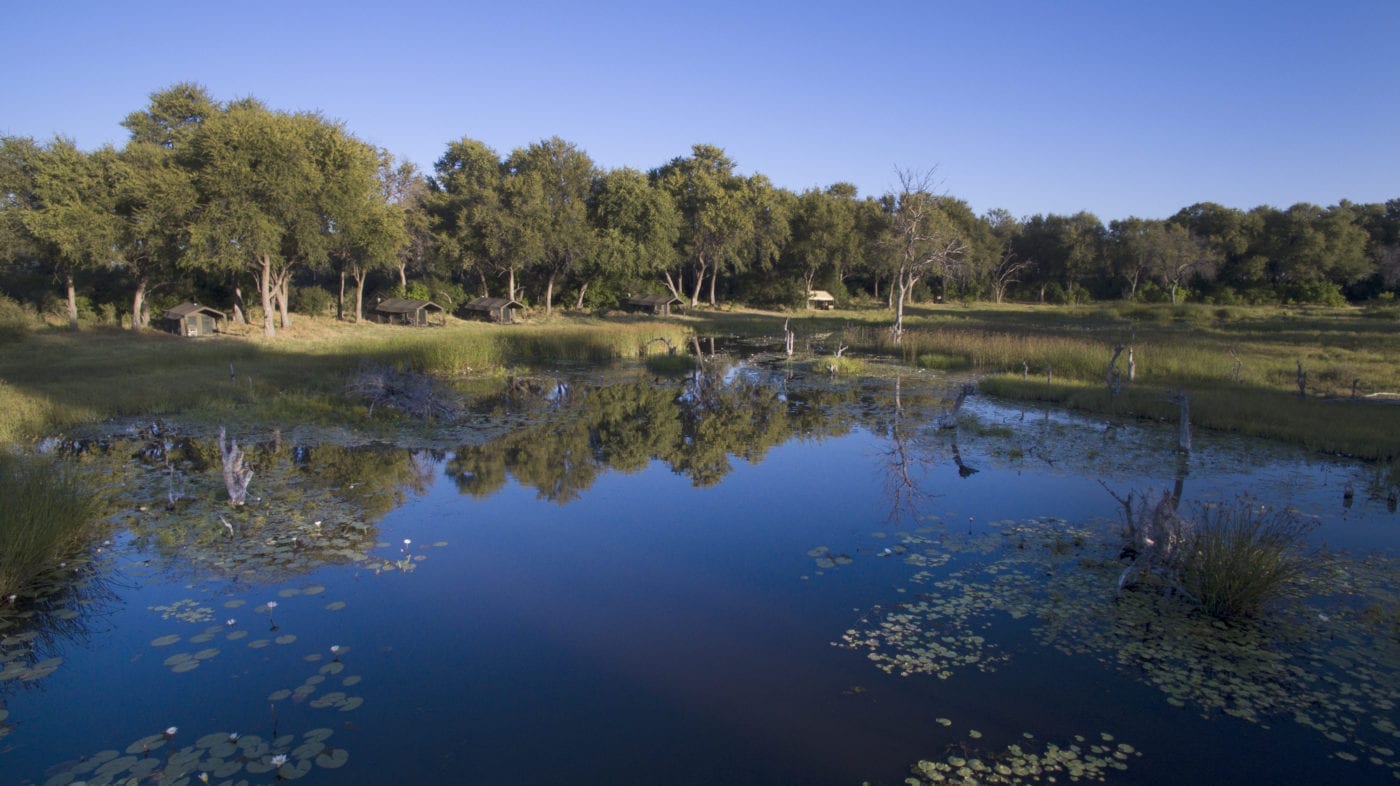 Safari Action
Our Mobile Camping Safaris have scheduled departures and they cater for a minimum of 2 guests with many catering for a maximum of 7 guests only.  Each safari has a backup team (a safari chef/cook and camp assistants) that goes ahead to set up the en-suite tents and campsite, so all you need to do is enjoy the journey.
Transport between Mobile Camps, Lodges & Tented Camps vary, it maybe by 4×4 safari vehicles, boats, helicopter and or charter flights, depending on your chosen itinerary.  With many safaris to choose from you have the chance to live your dream.
To ensure guests experience the best of southern Africa we focus on National Parks, Concessions and Wildlife Reserves renowned for their biological diversity, large concentrations of animals and birds, incredible wildlife viewing opportunities and extraordinary biomes – where guests will find plenty of wildlife action and some of the most remarkable landscapes on the continent.
Guides: Our highly experienced, professionally trained Guides love sharing their knowledge and do so with gusto, passion and humour, they are the vital link between guests and the natural world.  Many are also skilled photographers who will ensure you get the that once in a lifetime shot.  Our Guides are also available to lead private Tailor-Made Safaris and Specialist Trips.
for more information about these or any of our other safaris contact sasiani reservations