Zambia is a landlocked country in Southern Africa, neighbouring the Democratic Republic of the Congo to the north, Tanzania to the north-east, Malawi to the east, Mozambique, Zimbabwe, Botswana and Namibia to the south, and Angola to the west.
Full name:

Republic of Zambia

Capital:

Lusaka

Population:

15 million (2015)

Geographic coordinates:

15 00 S, 30 00 E

Area:

752 614 sq. km / 290 587 sq. mi

Time:

 

+ 2 hours GMT

 
Zambia is characterised by vast open spaces and true wilderness free from commercial dressings so if you are seeking the rustic earthy flavours and pleasure of old Africa then Zambia is your destination.  Embark on a journey into the heart of the wilderness savannas and floodplains that dominate the landscape and immerse yourself into a world where predators own the night and wildlife sets the pace.  Known for its vibrant cultures Zambia is considered one of the friendliest countries in the world.
Kafue National Park is the oldest and largest of Zambia's national parks with vast tracts of unexplored virgin bush where infinite wildlife viewing opportunities attract the more outdoors adventure seekers.  Here you will find leopards, cheetahs, African wild dogs, lions and large herds of elephants and antelopes.  With the greater percentage of the countries population in urban areas you are not amongst large crowds.  Choose to view wildlife traditionally from safari vehicles, experience the freedom of drifting over large plain herds in an exclusive hot air balloon safari or indulge the true rawness of Zambia from a canoe or guided walk.  Each guided journey is lead by one of our highly trained professional guides who have extensive wildlife and nature knowledge.
Zamiba is home to Victoria Falls one of the seven natural wonders of the world and is fed by the great Zambezi River, the fourth largest river in Africa which defines the border between Zambia and Zimbabwe.  The falls exceeds one kilometre in width and 100m in height; the biggest curtain of falling water in the world, earning the local name of Mosi-oa-Tunya "the smoke that thunders".  Enjoy a helicopter flight over the falls, bungee jump dramatic ravens, shoot white water and enjoy sun-downer drinks on a Zambezi river cruise before indulging a spa treatment. 
We recommend experiencing both regions as it gives the most authentic African experience on the continent. 
For more country information visit: http://www.everyculture.com/To-Z/Zambia.html
Zambia Safaris Highlights
Ballooning Over Wild Herds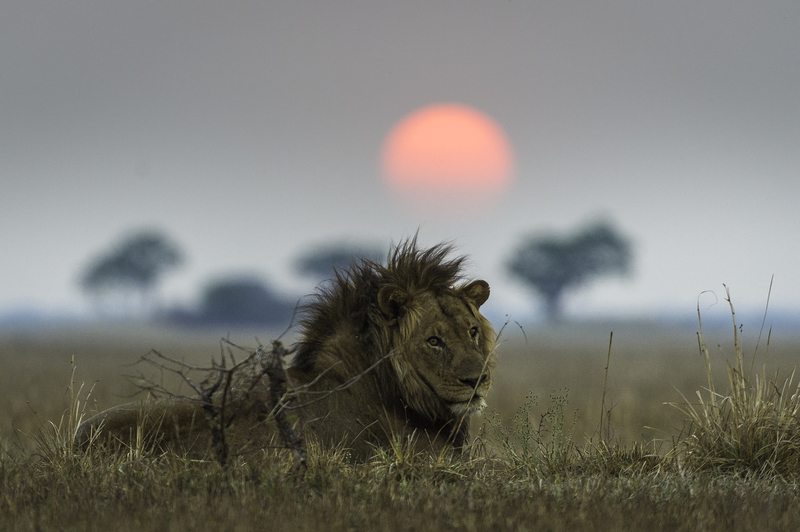 Shumba Camp Kafue National Park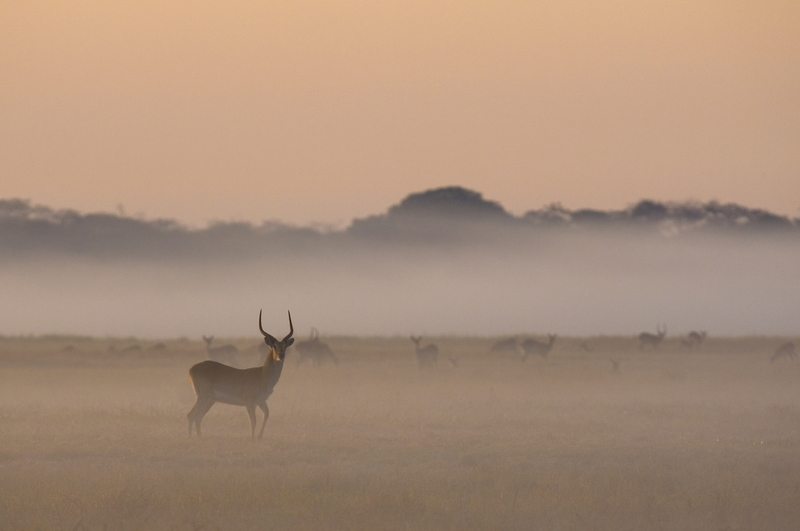 Busunga Plains Kafue National Park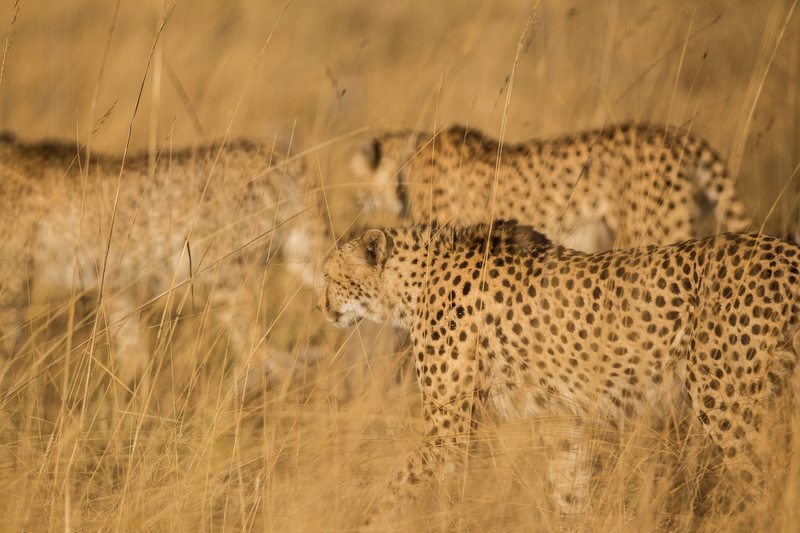 Busunga Plains Kafue National Park
Best Time to Travel
The best time to travel depends on your interests, where you want to visit and why you're travelling.
Lodges and camps near Victoria Falls are fantastic all year round; with each season bringing its own special charm.  If it is the falls you want to experience the best time to visit is May – June when the flow of the Zambezi is at its peak however, the prevailing mist makes photography tricky and ponchos are a must if you want to stay semi dry.  The falls are lowest between October and December, the time when you are able to truly appreciate the scale and spectacular grandeur of this amazing natural phenomenon.  The most popular time to visit is July through to September when the weather is superb and the flow plentiful.
The two regions we offer safaris generally adhere to the same seasons with one difference our Kafue Natonal Park camps are only operational in the dry season – June to the end of October.
You need to be mindful that between June – September is the holiday period for Britain, Europe, North America and South Africa therefore if you have a set itinerary it is advisable to book early to guarantee your chosen destination.
Climate and Seasonality
Zambia's elevation gives a more pleasant climate than that experienced in most tropical countries.  With three distinct seasons – December to April: warm and wet, May to August: cool and dry; September to November: hot and dry.  During the warm wet season, spells of bright sunshine precede frequent heavy showers and thunderstorms unlike the cool season were grass fires, fanned by high winds rule the once lush landscapes.  During the hot, dry season new leaves adorn the skeletal trees before the summer rains and the countryside transforms into a brilliant green haven.
Currency and Foreign Exchange
Zambia banks and Wilderness Safari camps and lodges only accept US Dollars, GBP Sterling, Euro and South African Rand in either cash or travellers cheques.  Please note that MasterCard and Visa are usually accepted throughout Zambia and that American Express and Diner's Club credit cards are not.  The local currency is the Kwacha (KR), however the US dollar is widely accepted.
Languages in Zambia
Over 72 African dialects | languages are spoken in Zambia; however, English is the official language.
Passports and Visa
Visitors to Africa must have a passport that is valid for at least 6 months beyond your intended departure date, together with onward travel documents, proof of accommodation and sufficient funds for the duration of your stay.  Please also ensure that you have sufficient blank visa pages (not endorsement pages) in your passport, with at least 2 consecutive/side by side blank pages.  Our recommendation is 3 pages (or even 4 if you are travelling through more than one country on your journey).
Visas are the responsibility of the traveller.  Those nationalities that require visas to enter Zambia may have to apply for these in advance; however, some nationalities are able to obtain these on arrival at the port of entry.  Costs also vary depending on the nationality of your passport.  For up-to-date information visit the Zambian Embassy website in your country of residence.
We also recommend you visit projectvisa.com and smartraveller.gov.au or the equivalent government travel website in the country of residence stated in your passport.  Sasiani African Safaris is not responsible for the content thereof.