Finally, you're contemplating that African Adventure! 
The most brilliant thing about Africa is extraordinary experiences can happen at any time, only in Africa!  For all of you who have not been to this amazing continent before we have prepared a sequence of weekly travel tips that will help you get the most out of your African experience. 
First things first, where do you want to go? when do you want to go? how much do you want to spend? and most importantly what is your ideal experience?
The best approach is to decide on what you want to experience and work from this point.
Accommodation
Africa has the most extraordinary collection of accommodation options meaning you can holiday in the style of your choice.  Accommodation ranges from high-end luxury camps and lodges to more rustic camping options, some reminiscent of the early Explorer Explorations, and everything in between.  When booking your accommodation, we make sure you are aware of the style and standards. 
Many guests combine accommodation styles giving them an all-round African experience from authentic lodges, where all your comforts and needs are met, to more basic camping complete with support team and bush chef. 
Of course, in the city areas accommodation choices are bountiful unlike the semi remote and remote regions were accommodation is limited and often needs to be booked well in advance.  For example, during peak season, June – October, the desert regions of Namibia and campsites in Northern Botswana can book out 12 months in advance. 
If you have a specific safari or lodge in mind, we suggest you book early to avoid disappointment.
Camps, lodges and campsites generally do not have fences between you and the animals therefore it is imperative that you adhere to the rules of the house and not walk anywhere on your own unless advised otherwise. 
Our safari itineraries offer personal and private experiences with many including exclusive access to private concessions not available to the general public.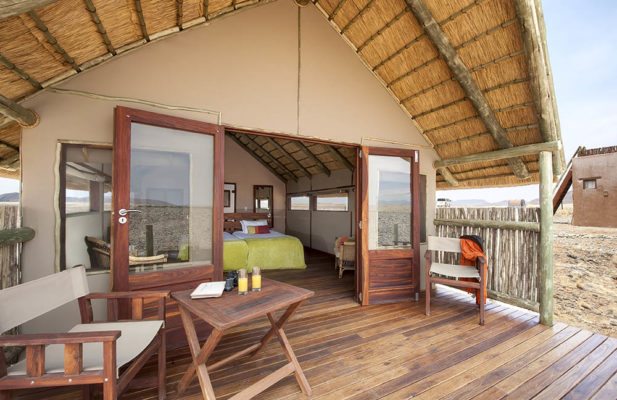 Language
Language is generally not an issue as English is widely spoken throughout southern Africa in tourist areas, towns, by guides and in camps, hotels and lodges.  The Africans have such a warm and hospitable disposition that they will make the effort to converse however, if language is an issue and all else fails smile brightly and you will be treated accordingly.  
Border Crossings
Border crossings are generally not difficult although if you encounter an issue just be patient as the border control officials will normally do their best to process your application quickly. 
We strongly recommend that you know the visa requirements for each country on your itinerary and this can be done be contacting the embassy in your home country before departure or by visiting www.projectvisa.com  Please note Sasiani cannot be held responsible for the content of this website.
If you are required to pay for your visa at the border crossing, make sure you have the correct currency and it is always a good idea to carry extra cash just in case visa fees have increased.  As a money saving rule always be aware of the currency exchange rate. 
Take these tips on board and start planning your SAFARI TODAY!  Just be mindful that once Africa gets in your blood you will be drawn back time and time again 
Don't Just Dream It – Live It!
Click Here to Visit our Safari Collection Page!
Follow us on Facebook, Instagram or Twitter