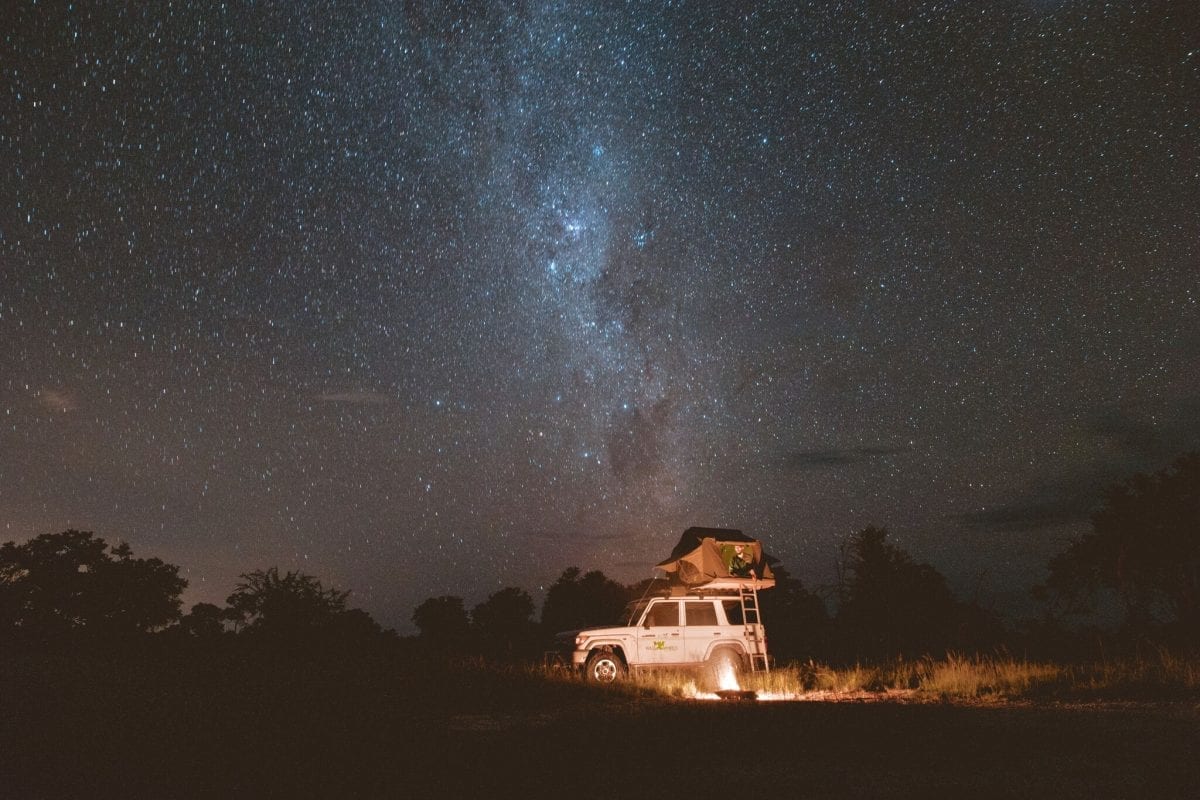 Northern Botswana – Victoria Falls & Hwange – Zimbabwe 
4×4 Self-Drive Camping
12 Days | 11 Nights
Brief Itinerary
Day 1 | Maun | Botswana: Arrive Maun and collect your chosen 4×4 vehicle (Toyota Hilux Double Cab, Toyota Land Cruiser Single Cab or Toyota Land Cruiser Station Wagon) then stock up on provisions. Camp in Maun for the night.
Day 2-3 | Moremi Game Reserve | Botswana: Enjoy the wilds of the Moremi Game Reserve from the comfort of your camp. Spend your days exploring the rich diversity of this region and photographing the amazing plethora of wildlife and birds, and in particular herds of elephants. Highlight: Okavango Delta
Day 4-5 | Savute, Chobe National Park | Botswana: Travel to the Savuti Region, Chobe National Park for 2 nights rustic camping. This section has the potential to be the highlight of your safari as large herds of elephants roam the ancient trails of this region.
Day 6-7 | Chobe Riverfront | Botswana: Enjoy 2 nights on the Chobe riverfront – camping. Take the time to experience a Chobe River cruise and see the wildlife from a completely different perspective.  It is not uncommon for the elephants to come within metres of the boats, you will be in awe at the close proximity of many wild animal species. Highlight: Sunset Boat Tour
Day 8-9 | Victoria Falls | Zimbabwe: 2 nights Victoria Falls, Zimbabwe – camping. Ensure you have checked the visa requirements for entry to Vic Falls based on your nationality. The drive from Kasane is an easy 2 ½ hour drive although the border crossing can get busy during peak season. Once in Vic Falls, there is a multitude of activities from the must do tour of the Falls to the more daring options such as bungee jumping, helicopter flights, white water rafting, canoeing or for a change of pace hire push bikes and explore town.
Day 10-11 | Hwange National Park | Zimbabwe: Travel to Hwange National Park and spend 2 nights camping. Heading south you will have time to explore this 14,650km² park. There are various pans and waterholes where you can enjoy some excellent game viewing. Highlight: Large Elephant Herds
Day 12-13 | Makgadikgadi Pans | Botswana (optional 2 night extension): A short drive from Nata brings you to the famous Aardvark that marks Planet Baobab camp, home to some amazing Boabab trees in the world. Here the focus is on the Makgadikgadi Pans and an excursion to visit the habituated Meerkat's has been included.
Day 14: The Drive back to Maun is around 2.5 hours
We Recommend: 1 or 2 nights at the Thamalakane River Lodge on the Thamalakane River, the perfect place to start or end your adventure.  This is seriously a slice of paradise.
Road conditions depend on the time of the year you travel
All bookings subject to availability
Prices are subject to change owing to foreign exchange rate fluctuation
view our 4x4 self-drive camping and lodge safaris page
book now