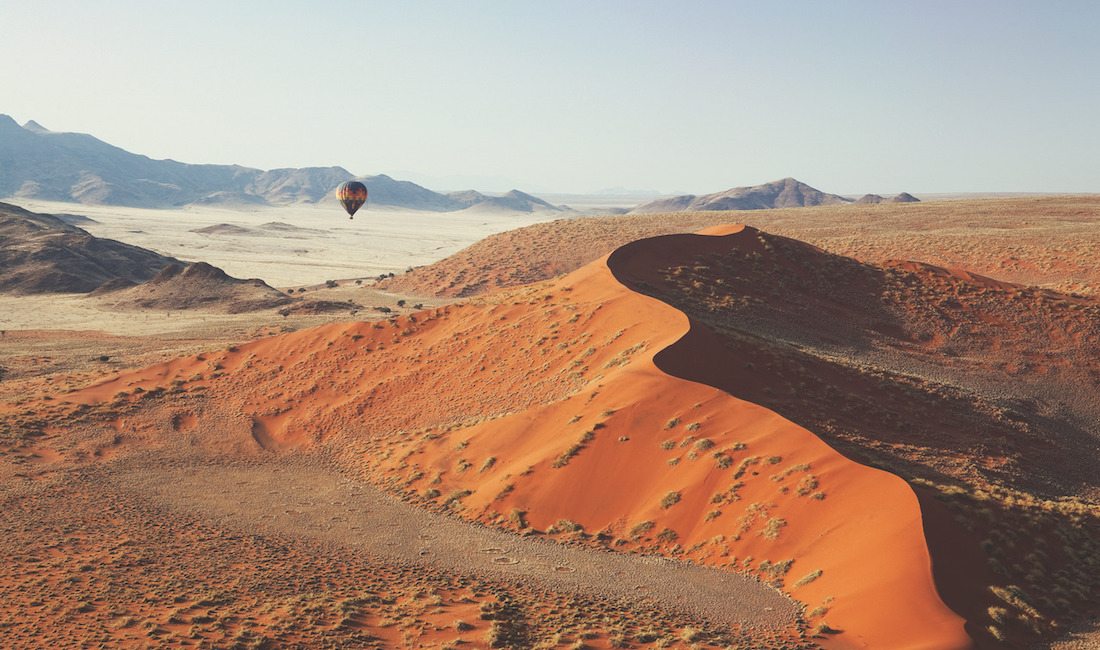 Northern Botswana & Namibia Safari
4×4 Self-Drive Camping
21 Days | 20 Nights
Brief Itinerary
Day 1 | Maun | Botswana: Arrive Maun and collect your chosen 4×4 vehicle (Toyota Hilux Double Cab, Toyota Land Cruiser Single Cab or Toyota Land Cruiser Station Wagon) then stock up on provisions. Camp in Maun for the night.
Day 2-3 | Moremi Game Reserve | Botswana: Start your journey with 2 nights camping in the legendary Moremi Game Reserve, the backdrop for many movies. Your days are spent exploring the diversity of this region and capturing those once in a lifetime photographs.  Large herds of elephants and a huge variety of  other wildlife species roam this unfenced region in peace.  So be prepared for some up close and very personal encounters.  Highlight: Okavango Delta.  
Day 4-5 | Savute, Chobe National Park | Botswana: Travel to the Savuti Region, Chobe National Park for 2 nights camping. This section of the journey has the potential to be one of your safari highlights, as an amazing variety of animals live and travel this region. Highlight: Large Elephant Herds.  
Day 6-7 | Chobe Riverfront | Botswana: Enjoy 2 nights on the Chobe riverfront – camping. Take a trip in to Kasane and hop on a boat to see the wildlife from a different perspective. The magic of this cruise is the wildlife and in particular elephants, which have been known to come within metres of your boat.  However, the amazing aspect of this is you are literally on the edge of town. Highlight: Sunset Boat Tour. 
Day 8 | Divundu, Caprivi Strip | Namibia: Traveling through the Caprivi Strip you will arrive in Divundu – head across to visit Popa Falls. Highlight: Popa Falls and the Cubango River.  Accommodation Type: Camping
Day 9 | Grootfonein | Namibia: This is a great stopover on the way to Etosha and, if time permits we recommend visiting the San Village.  Highlight: San Bushman Village.  Accommodation Type: Camping
Day 10 & 13 | Etosha National Park | Namibia:  2 nights in 2 different locations. Visit the Etosha pan a large endorheic salt pan surrounded by Namibia's largest wildlife reserve, Etosha National Park.  Enjoy the plethora of birdlife and wildlife including the majestic black rhinoceros. Highlight: Viewing Rare Desert Wildlife.  Accommodation Type: Camping
Day 14 | Twyfelfontein | Namibia:  4 hours from Etosha is the UNESCO World Heritage Site where one of the largest concentrations of rock art in Africa is situated. Highlight: Rock Engravings and Rugged Mountains.  Accommodation Type: Camping
Day 15 | Swakopmund | Namibia: Enjoy the beautiful German colonial architecture, as well as action packed activity options: quad biking, sand boarding, sailing and more. Highlight: Moon Landscape and The Atlantic Coast. Accommodation Type: Self-Catering Unit
Day 16 & 17 | Sossusvlei | Namibia: Head south from Swakopmund past Walvis Bay and arrive in Sossusvlei 5 ½ hours later where you can view the iconic and much photographed red sand dunes, Deadvlei and Sesriem Canyon. Highlight: Huge Clay Cans and the Worlds Largest Red Dunes. Accommodation Type: Self-Catering Unit
Day 18 | Windhoek | Namibia: Head to the countries capital for a night – visit the craft centre and enjoy dinner at Joe's Beerhouse, certainly a unique dinning experience.  Highlight: Capital of Namibia.  Accommodation Type: B&B
Day 19 | Ghanzi | Botswana: Regarded as one of the best cattle ranging areas in the world, renowned for the high quality, free roaming beef it produces. Highlight: Limestone Ridge. Accommodation Type: Self-Catering Unit
Day 20 & 21 | Maun | Botswana: As the drive from Ghanzi to Maun is around 8 hours, we recommend a night in Maun before you fly home. Highlight: Space and the Profusion of Birds.  Accommodation Type: Bedded Tent B&B
We recommend 1 or 2 nights at the Thamalakane River Lodge on the Thamalakane River, the perfect place to start or end your adventure.  
Road conditions depend on the time of the year you travel
All bookings subject to availability
Prices are subject to change owing to foreign exchange rate fluctuation
view our 4x4 self-drive camping and lodge safaris page
book now