Wolwedans Dunes Desert Lodge is one of the world's top desert eco-lodges and is located on the edge of the exquisite Namib Desert – Namibia.  This is honestly one of the most beautiful places I've been in the world!  The colours, space, beauty, peace, desert adapted animals, mystical Fairy Circles and five-star dining, with views you normally only dream about are breathtaking.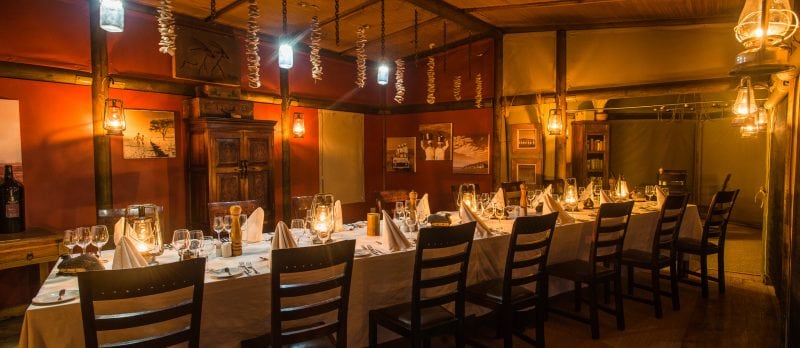 Formal Dining Room
The Wolwedans Dunes Desert Lodge is perched on top of a dune plateau, overlooking panoramic vistas of the Namib Desert, capturing the deserts beauty in the most memorable way.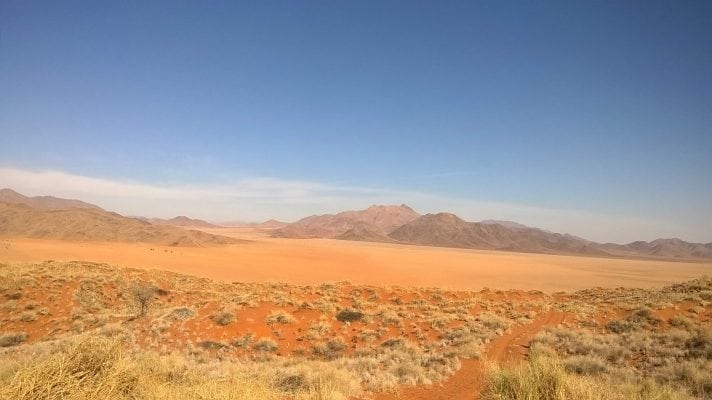 It is the perfect base to explore the vast stretches of this pristine wilderness, intriguing flora and fascinating geology endemic to Namibia. 
Wolwedans Dunes Desert Lodge style is a combination of wooden structures and canvas blinds, opening up to the desert beyond. The lodge reflects the ambience of a tented camp but provides the comfort and protection of a permanent building. The main complex consists of two lounges, a number of sundowner decks, a fireplace, tea deck, library, wine cellar and two dining rooms.  Each of the nine spacious chalets with en-suite bathrooms has a private veranda which connects you to vast stretches of untouched sand. Sleeping with your canvas blinds open is just like sleeping under a canopy of stars.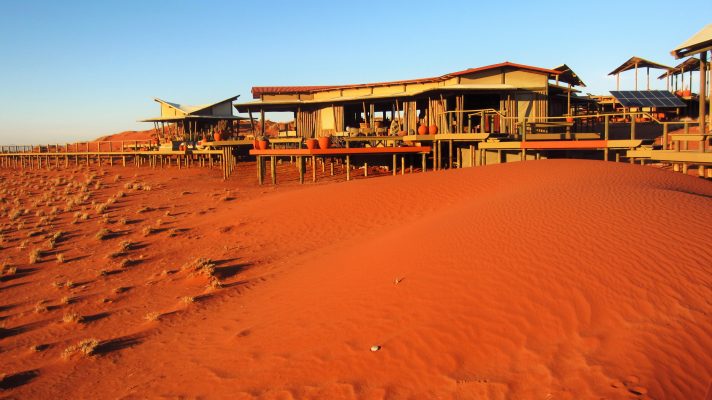 The lodge also boasts a swimming pool which is suspended above the sand and all communal areas of the lodge open out onto decks with amazing views of Namibia.  
Warmth and personalized service – and commitment to guest care and nature alike – are Wolwedans hallmarks.  If the lodge were to relocate it would only be a matter of weeks for the lodges footprint to permanently disappear, this directly reflects the love and care taken to preserve one of nature's wonders.  Wolwedans provides a holistic and truly rewarding nature experience making it the perfect relaxation destination.  This is why Wolwedans Dunes Desert Lodge is one of Namibia's gems. 
At Sasiani we would be delighted to create your Wolwedans experience as part of a Tailored or Self-Drive Safari package or Privately Guided Exploration.
Click Here to Contact Us Today and start planning the ultimate escape!
To truly appreciate the this extraordinary natural wonder, the unexplained Fairy Circles and ambience engulfed in silence we strongly recommend staying three nights...
Don't Just Dream It – Live It!
Follow us on Facebook, Instagram or Twitter