Safari Specials
We offer very personal and private experiences with many of our safaris including exclusive access to private concessions not available to the general public.
Interactive Safari – Track Rare Desert Adapted Lion – Search for Desert Elephants & Engage with the Damaraland Communities
Darmaraland – Namibia
6 Days | 5 Nights
Scheduled Itinerary 15 – 20 November 2019
We offer you access to a unique and privileged, behind-the-scenes conservation and community project.
You will never feel so alive – it's like being in a wildlife documentary!
'THIS IS THAT ONCE-IN-A-LIFETIME EXPERIENCE THAT DREAMS ARE MADE OF'
Book Now
More Information
On this journey… Learn about the superbly-adapted carnivores (lion & brown hyena) of the Namib Desert with well-known local authorities. Join lion rangers and researchers in tracking lions in this stark yet amazingly spectacular country and search for rare desert elephants. Actively engage with rural communities to understand pastoralism, local culture and human-wildlife conflict. Stay 5 nights at the beautiful Damaraland Camp, North West Namibia.
"Each journey we create is motivated by our passion to share our love for, and need to conserve the natural world and all the beautiful creatures & biomes that make it whole".
'Every Journey You Take With Us Makes A Difference'
for more information contact Sasiani Reservations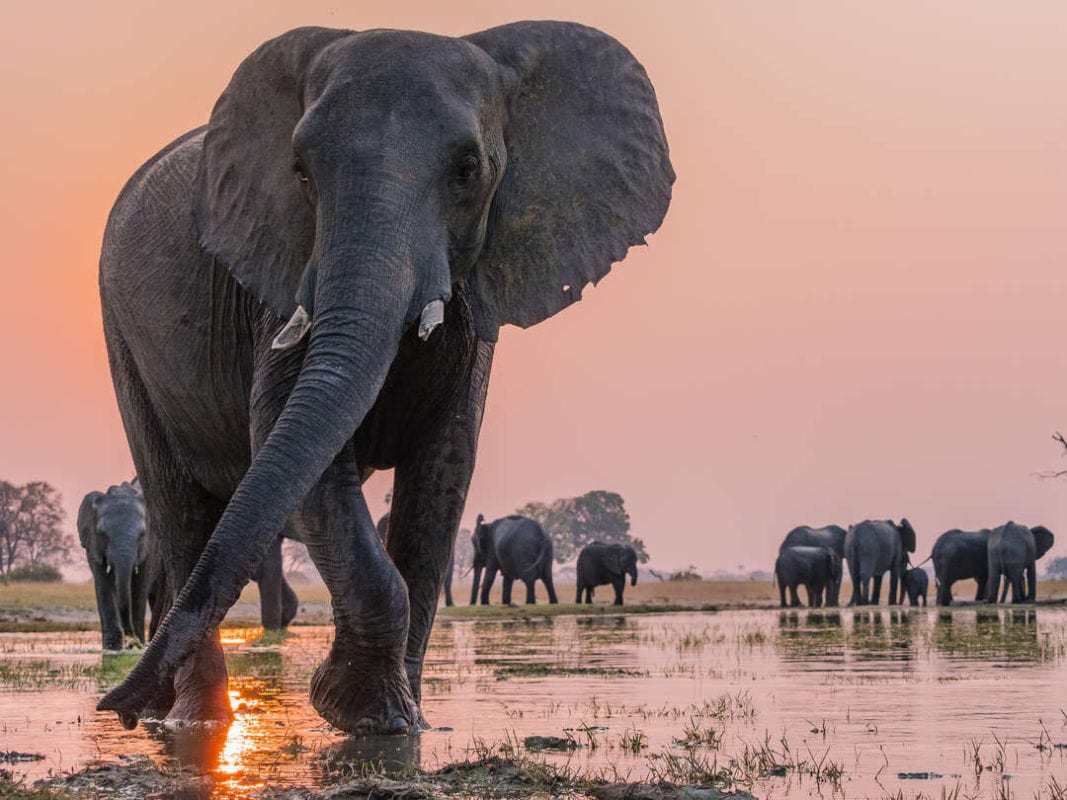 Northern Highlights Classic Mobile Camping Safari – Botswana
RECEIVE: 15% of the second person with each twin reservation if booked before the 31 October 2019
10 Days | 9 Nights
All-Inclusive & Fully Serviced Camp
From AUD $4,970 
Many guests have been known to view African wild dogs and herds of elephants from the safety and security of their tent awning.
Activities:
Game Drives, Charter Flight, Night Drives, Guided Walks & Mokoro Excursion
The Magic is the Action Can Take Place Anywhere!
Safaris itinerary
Blooming Kalahari & Okavango Delta Safari – Botswana
Perfects for Couples, Small Groups and Solo Travellers 
RECEIVE: 15% of the second person with each twin reservation if booked before the 31 December 2019
10 Days | 9 Nights
All-inclusive, Fully Serviced En-Suite Tented Accommodation and Luxury Mobile Camping Safari Combination
From AUD $6,799
This is the Classic Quintessential African Safari – offering unique experiences found nowhere else in the world.  Where the Kalahari Desert meets the Okavango Delta – the last strong hold for many elephants, giraffe, African wild dog, lion, cheetah, sable antelope, pangolin, zebra and other iconic African species. Courtesy of Botswana's total hunting ban this is a true wilderness experience.
If you travel in February, March or April you may experience the extraordinary zebra migration (weather permitting).
This is the perfect combination!
Safari Itinerary
for more information contact Sasiani Reservations