Some Typical Safari Scenes
You just never know what visual pleasures will cross your path when visiting one of our
Wilderness Safari Camps in the world famous Okavango Delta – Botswana.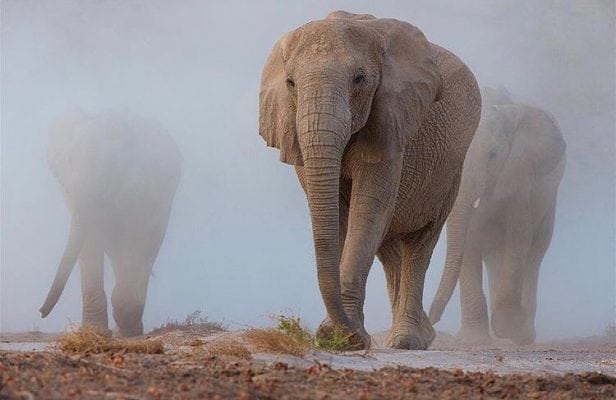 Elephants enveloped in a dust storm near to Hoanib Skeleton Coast Camp – Namibia.
Photograph by Michael Lorentz @mlorentz23
On 10 May the newly refurbished and very luxurious Abu Camp Star Bed – Botswana was reopened. This picture confirms that this really is the best place to spend a night under the stars. 
Fall asleep to the contented sounds of elephants rumbling from their boma below your bed!
Damaraland Camp North West Namibia
No Need for Words!
Africa will change the way you view the world!
Click Here to Visit our Safari Collection Page!
Don't Just Dream It – Live It!
Follow us on Facebook, Instagram and Twitter